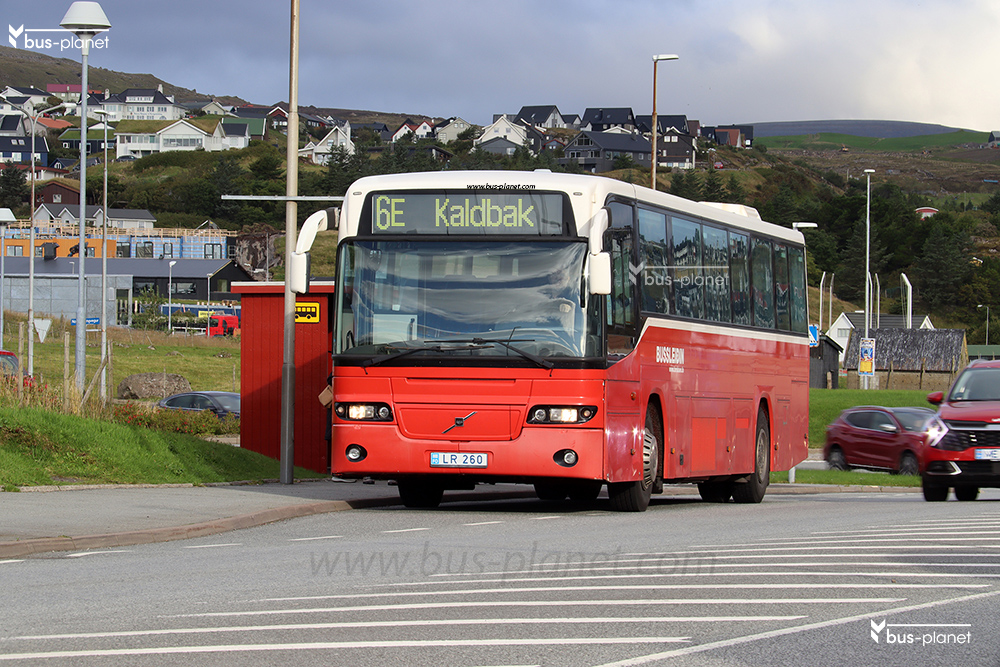 FRO
The Faroe Islands, or simply the Faroes (Danish: Færøerne), are a North Atlantic island group and an autonomous territory of the Kingdom of Denmark. The islands have a total area of about 1,400 square kilometers with a population of 54,000 as of June 2022. (Wikipedia).
General information
A comprehensive site that details Faeroe island's bus history can be found on the Faeroer bus page by "Peter".

Currently, the islands have two major bus systems and three small systems:
-the red city buses in Torshavn, operated under the Bussleiðin (bus routes) name. It uses red buses and is free. The operator, Gundurs Bussar, won the tender for the period 1 January 2023 to 31 December 2031, according to news items. However, the new buses appear to belong to HZ Bussar. The new fleet consists of 2 electric Heuliez GX137 and 15 IVECO Crossway LE diesel buses, with an all zero-emission fleet expected in 2027. The diesels arrived by the end of December 2022 (click here for the news item and picture), the electric buses are expected around May 2023. Information on the services can be found here.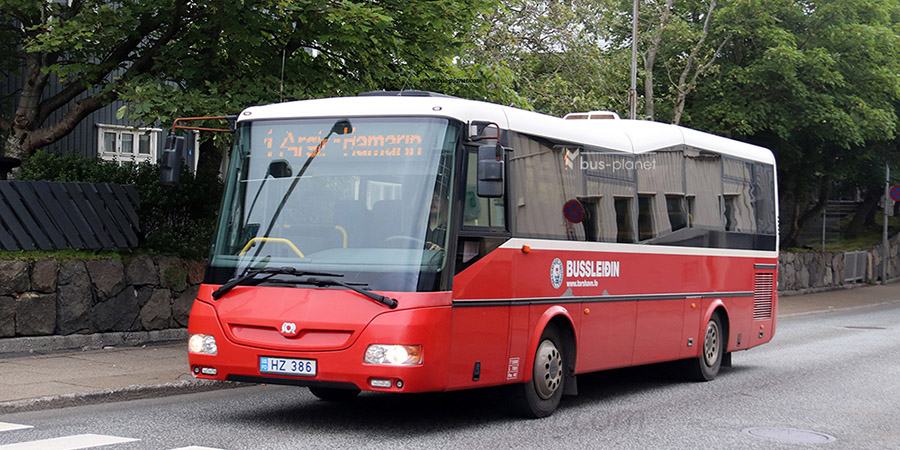 -the blue regional buses, operated under the name Bygdaleiðir (village routes). It is under the responsibility of the national transport company SSL (Strandfaraskip Landsins). The routes are subcontracted to five private companies. The 100- and 300-series routes are contracted to Rasmussen Bussar, the 200-series routes plus 440/442/480/481 to Poulsen Bussar (though Poulsen then subcontracted the 200-series to HZ Bussar), the 500-series routes to Landleiðin, the 600-series, on the isolated island of Sandoy, to Handilshúsið and the 700-series, on the isolated island of Suðuroy, to Suðuroyar Bygdaleiðir. Information on the services can be found on the SSL site (click here). Around 40 buses are in operation.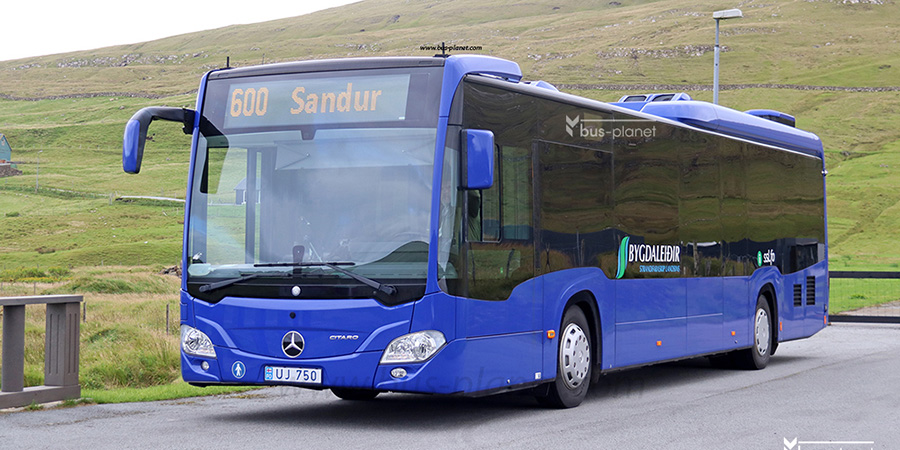 -a small urban network in Klaksvik, which opened in 2015, under the responsibility of the municipality with two yellow buses and operated bij Askham. Click here for site and timetable.
-a small network called Eysturleiðin. Eysturkommuna council has its own Bussleiðin route since 2015 through the villages of Leirvik, Norðragøta, and Syðrugøtu on the island of Eysturoy. It is operated by AP Buskoyring with two or three light blue buses. Click here for the site/timetable.
-a small municipal network, opened in 2017, in Sunda Kommuna, Ferðaætlan Bussleiðin, with two routes operated by HZ Bussar with white minibuses. It only operates in the afternoon. Site and timetable can be found here.
---
Click on the "search operators" button above to go to a full list of all Faroer operators!