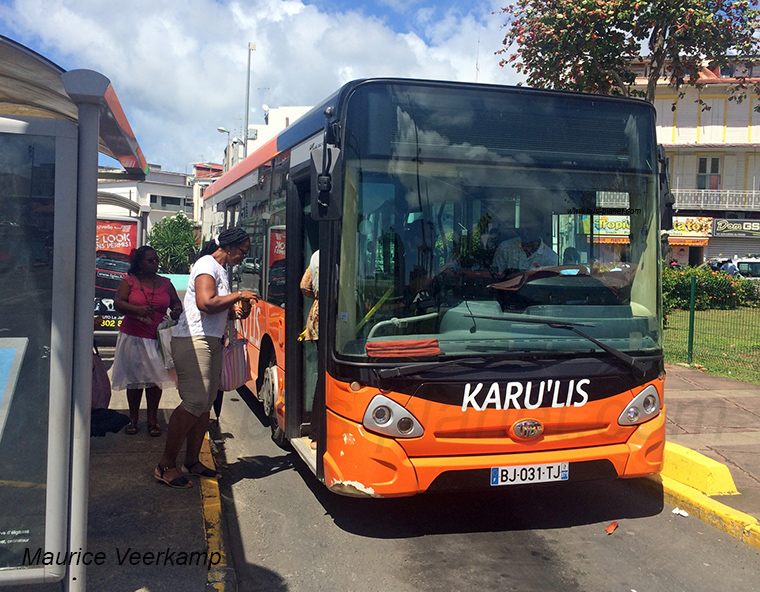 GLP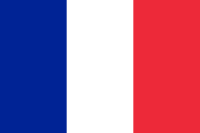 Guadeloupe is an archipelago and overseas department and region of France in the Caribbean. It consists of four inhabited islands—Basse-Terre, Grande-Terre, Marie-Galante, La Désirade, and the two inhabited Îles des Saintes—as well as many uninhabited islands and outcroppings. Guadeloupe is 1,628 km2 and has just under 400.000 inhabitants.
General information
Guadeloupe is an island in the Caribbean. It is a French Overseas Department (DOM) and thus benefits from support from France. The bus system is operated by various private companies and is mainly limited to the coastal zones, schools services and some urban services. By the end of 2014 a new urban service in the largest city, Pointe-a-Pitre, started with 35 Heuliez buses under the name Karu'Lis. In total Karu'Lis operates 80 buses but presumably this includes those of private companie.
The pictures on three pages give an impression of the fleet of buses on the island, which mainly consists of new and secondhand French buses. Some links:
Karulis
Transports Commin
SBT Transports
Transport 6 Fr
Jarrycafe bus electrique
Translom
Reseau Moulien de Transport
A Facebook page with Guadeloupe buses can be found here!