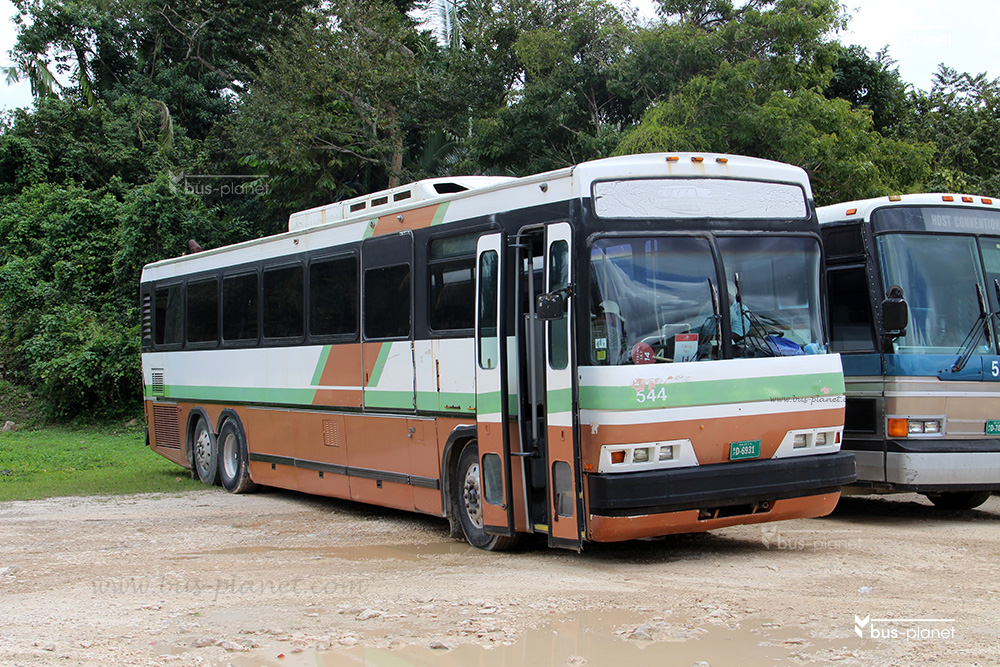 BLZ
22,966 km².
Population ca 390,000
Large cities: Belize City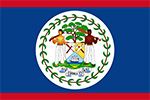 General information
Belize in Central America borders the Carribean, Mexico, and Guatemala. The population density is very low.
The tourism industry is important, with cruise ships providing peak visits for which a fleet of coaches is present. Types present during a visit beginning of 2018 were secondhand ex US vehicles: MCI, Neoplan Metroliner, New Flyer Viking, and Van Hool, all three-axle models. These appear to belong to one company, most are in the same white-green-brown colour scheme and carry a fleet number in the 500-series. A few other typical tourist buses are also present: a trolley, little trains, a Dodge Ram with a roof….
The standard public transport bus is an old, secondhand, Blue Bird, mostly of the FE model. Several are shown here. A picture taken around 1980 (on the other buses page) shows a similar type of bus. Urban buses can be small modern 25-seaters of Mexican origin.
An excellent site for buses and general travel in Belize: https://belizebus.wordpress.com/ . It provides schedules and bus company names.
Most buses do not display a company name.