Connexxion Friesland (2007-01-01 to 2012-12-08)
Netherlands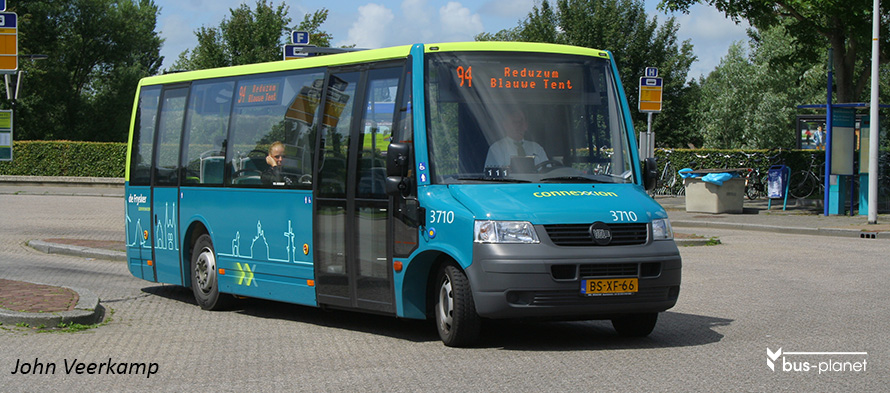 Connexxion won the concession north and west Friesland from Arriva, starting 1 January 2007. The concession was six years and ended 8 December 2012. Connexxion started with a fleet of old buses, adding a large number of small buses, called "Fyskers", to respond to the low passenger volumes on many routes.
There were depots in Leeuwarden, (Lw), Bolsward (Bo), Dokkum (Dk), Harlingen (Hr) and Joure.
The fleet consisted initially of:
1505, 1510
1609, 1622, 1626
1762-1780
1781-1791
2411-2413, 2419, 2436, 2454, 2456
2132, 2134, 2138, 2149
23xx
2926-2929, 2934, 2938, 2939, 2941, 2943, 2950-2952
3156, 3157, 3158, 3159
5732-5733
5787-5794
8001…8080
8081-8085
9003-9004
By the end of the concession the fleet consisted of:
2928, 2939, 2941: Mercedes-Benz O550 Integro
3701…3805: VDL Frysker
8156..8233: Berkhof Ambassador 200
8304…8359: Berkhof Ambassador 200
8792-8794: Berkhof Ambassador 200
8835-8853: MAN Lion's City
9165-9171: Mercedes-Benz O530G Citaro