Reetmolle Bus V.O.F.
Kieftendijk 109a 7165BS, Rietmolen, Netherlands
company website (none)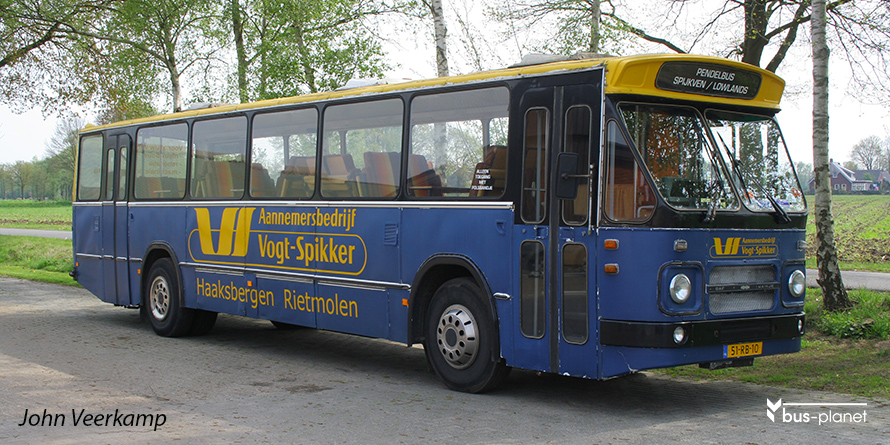 Reetmölle started with one old bus in 1995 for transport of supporters. The company was created in on 10 May 1996 and became a V.o.F on 28 April 2005. The small fleet consists mide 2021 of three older coaches.

part 1
click here for bus pictures!