Taxi Berkhout / Berkhout Busreizen
Industrieweg 99J, 7202 CA Zutphen , Netherlands
company website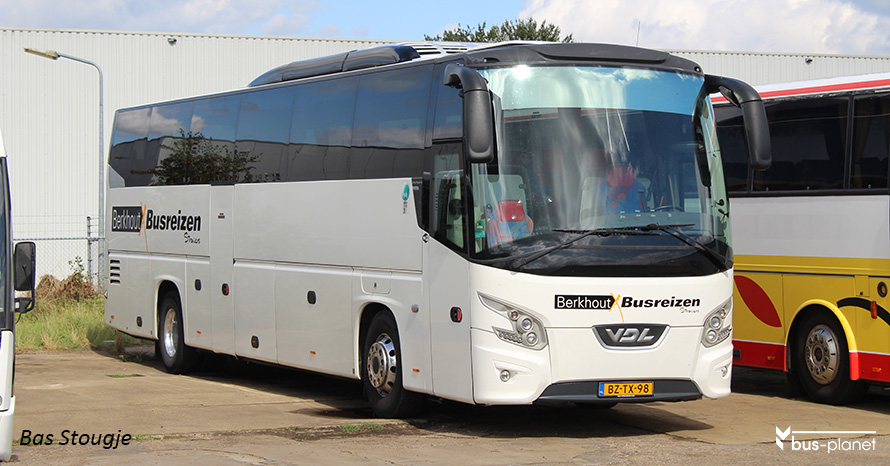 Berkhout is a long-established taxi company in the Zutphen region. In January 2001 the company bought its first "bus", a 19-seat Mercedes-Benz -Ferqui Sunset. The first large bus came in Janury 2015, a BOVA Futura 13 meter vehicle. In May 2016 came a Berkhof Ambassador 200 public transport bus and in May 2017 an only five year old VDL Futura 2. The taxi division also has a number of 8-seater minibuses.
The company offers day trips, bus rental, and disco-transport.
Berkhout is een gevestigd taxibedrijf in de regio Zutphen. In januari 2001 kocht het bedrijf zijn eerste "bus", een Mercedes-Benz-Ferqui Sunset met 19 zitplaatsen. De eerste grote bus kwam in januari 2015, een BOVA Futura 13-meter voertuig. In mei 2016 kwam een Berkhof Ambassador 200 openbaarvervoerbus en in mei 2017 een pas vijf jaar oude VDL Futura 2. De taxi afdeling heeft ook een aantal 8-persoons minibussen.
Het bedrijf biedt dagtochten, busverhuur en disco-transport.