Netherlands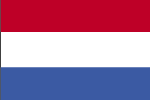 41.543 sq km.
Population ca 17 million
Large cities: Amsterdam, Rotterdam, the Hague, …….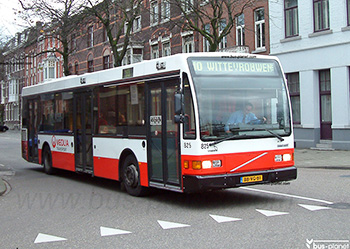 -Click here for the latest news from the Netherlands.-----------------------------------
TOO MUCH NEWS, JUST SCROLL THROUGH THE PAGES!
2018-03-18: the current public transport operator pages are now constantly updated!
2017-05-23: de Provincie Noord-Holland maakt bekend dat vanaf 22 juli 2018 voor een periode van tien jaar de concessie Noord-Holland Noord aan de zittende vervoerder, Connexxion, is gegund. Er komen meer bussen in de spits maar minder buiten de spits. Deeltaxi's (Overal Flex) zullen op zwakke lijnen het vervoer over nemen. Er komen 83 zero-emissie midibussen, 52 Euro-6 diesels, 2 biogasbussen op Texel en elektrische bussen voor lijn 1 in Alkmaar.
2017-05-23: Noord Holland Province announced today that current operator Connexxion has won the tender for the concession Noord-Holland Noord and will continue operating from 22 July 2018 for a period of ten years. More buses during rush hour, less otherwise, with a shared-taxi system (Overal Flex) as a replacement. At the start of the concession there will be 83 zero-emission diesel buses, 52 Euro 6 diesels, 2 biogas buses for the island of Texel and electric buses for inner-city route 1 in Alkmaar.
2017-05-17: an Arriva Brabant Tilburg city bus, Mercedes-Benz Citaro number 746 (series 751-784), was destroyed by an engine fire / een Tilburgese stadsbus, nummer 764 (serie 751-784) is verwoest door een motorbrand
2017-05-17: HTM and RET will continue as opeartors in The Hague and Rotterdam in 2019. there will be no public tender. Clean buses will be required. Rotterdam looks at hybrids, The Hague at electric buses that can be charged through tram overhead wires (as tested in Vienna).
Close
The site is taking shape with pictures and pages on current and former bus operators. We also show a few "old pages" in Dutch on the standard regional bus (1967-1988), on bus builder Den Oudsten and a page on Utrecht's buses "De Stichtse Stadsbus".
Our pages for travellers, hobbyists and the bus industry:
Looking for public transport operators in The Netherlands, with descriptions and links to their webpages? Go to our current operators page! We also provide fleet overviews.
Looking for coaches and coach operators? Go to our current coach operators page!
Interested in the bus history, visit our former operators and special pages.
AND HERE AND OVERVIEW WITH ALL 50 BUS DRIVING SCHOOLS
EN HIER EEN OVERZICHT VAN ALLE 50 BUSRIJSCHOLEN IN NL!
AND HERE LINKS TO BUS DEALERS AND TRADERS
EN HIER LINKS NAAR BUSHANDELAREN