Kuwait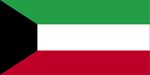 17,818 sq km.
Population ca 4 million
Large cities: Kuwait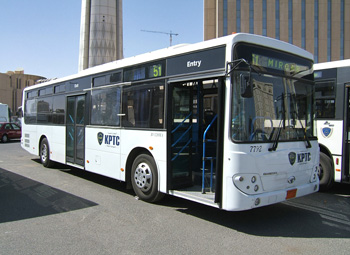 Our Kuwait pages are for bus hobbyists, the bus industry, travelers and tourists. As a bus hobbyist you want to visit all the bus pages and see the thousands of bus images. For the bus industry the pages on companies show structure, operators and fleet information. Bus travelers will like the operator pages which provide contact information.
IntroductionThe Kuwait Public Transport Company (KPTC) is the long established public transport operator in the country and for a long time had a monopoly. In 2002 Citybus entered the market and has expanded rapidly. KGL is the third, smaller, operator, though it apparently focuses on hadj-transport, personnel and workers transport and miscellanious services. Other buses can be found with schools, factories, travel agencies, car rental firms, etc. Click on the links in the table to go to the respective pages.
Contributions were made by:
Christian Kraut (pictures and information)
Paul McNamara (pictures and information)
A list of bus routes in Kuwait can be found on this page.
Please note: we do welcome information, additions, corrections, and so forth, but we do not have the capacity to answer your questions on bus schedules, so please contact the bus companies directly.