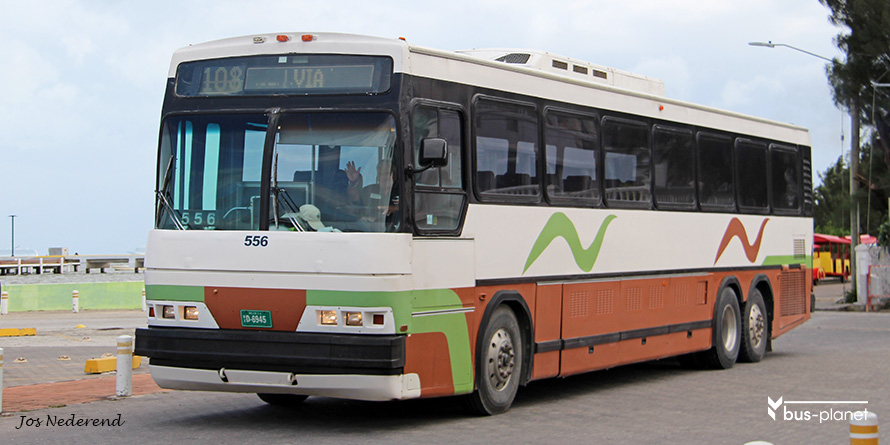 Belize has an interesting collection of ex US coaches, mostly used for the transport of tourists arriving with cruise ships. It appears those belong to one company that numbers its vehicles in the 500-series and paints most in a white-green-brown colour scheme. Four makes were seen, all with the same three-axle models, dating from the 1990's:
-MCI, for a long time the leading coach builder in the US and the main supplier to Greyound, was seen with the old MC9 (built until 1992) and newer 102C and 102D coaches.
-Neoplan US built a similar three-axle model, the AN340 Metroliner, wich was an intercity coach. Houston Metro was an important user and at least some of the vehicles seen probably come from Houston.
-Van Hool from Belgium has been building buses and coaches for the US for several decades. Its T800 model was specifically designed for the US and is a typical intercity coach.
-Finally several New Flyer D45S Viking intercity coaches were seen. Though New Flyer has become the largest supplier of city buses in the US and Canada, it was not succesful in entering the intercity coach market. The Viking was designed with the help of sister company Den Oudsten in The Netherlands but only Houston Metro bought 101 and three went to New York. The examples seen in Belize must stem from the Houston fleet. The model was built in 1998-1999.