to return to the African bus builders page, click here.
IVECO South Africa
Kitshof St, Rosslyn, Pretoria, 0200, South Africa
company website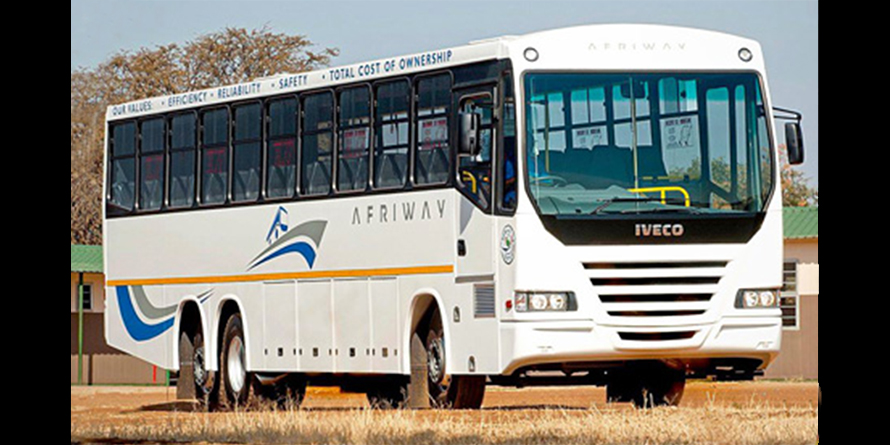 IVECO South Africa builds it's own complete buses, the full-size Afriway and the small Daily.
IVECO started importing vehicles in South Africa in 1993. In November 2014 the plant in Rosslyn, Pretoria, was opened. Trucks and buses are built in Rosslyn, using the "Born in South Africa" slogan
The large Afriway bus is specially designed for South Africa. The Daily is the van built worldwide, which is adapted as a bus in South Africa.
Before IVECO started its own bus production in South Africa, the Irisbus EuroRider chassis was built up by Dubigeon for PUTCO and several companies adapted the IVECO Daily. Also, other chassis were built up by for example Busmark 2000.
(pictures IVECO)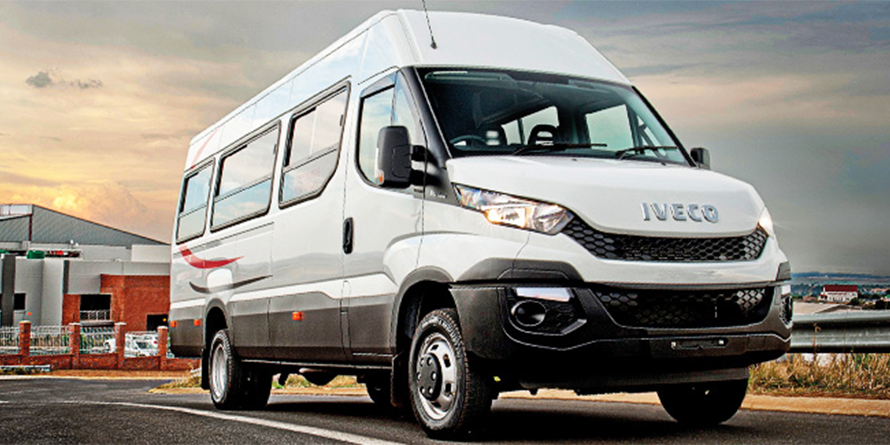 An Irisbus Eurorider with Dubigeon bodywork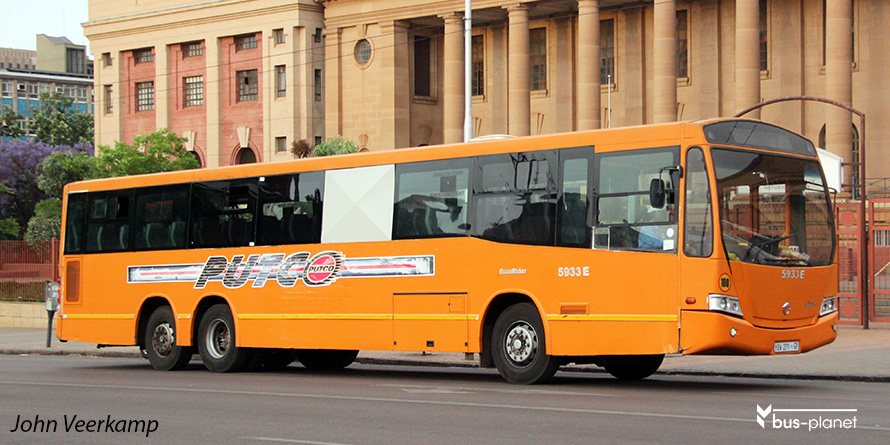 An older IVECO Daily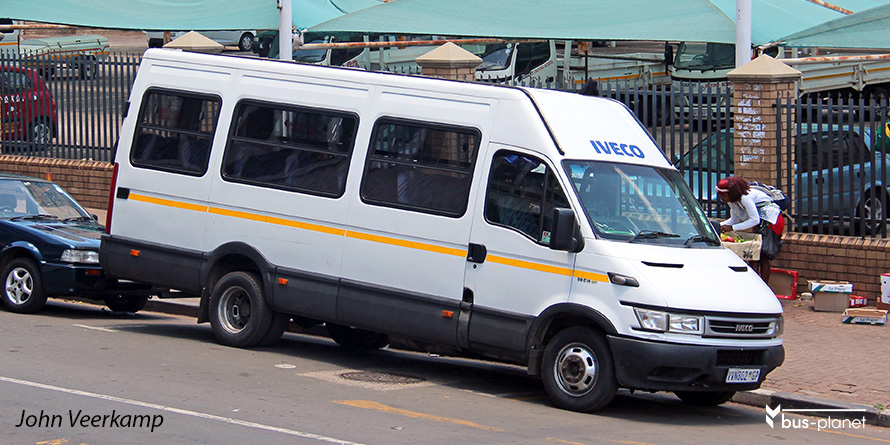 An IVECO Eurocargo (CC150?) chassis with Busmark 2000 bodywork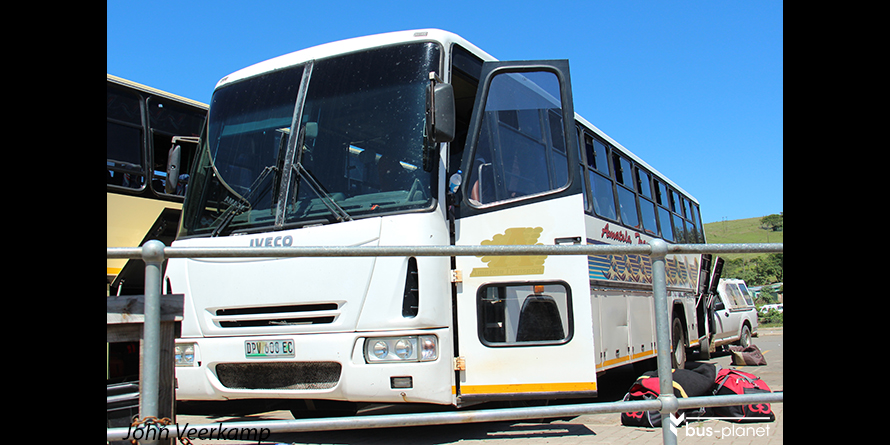 Click on links to go to picture pages
IVECO Afriway 2-axle
IVECO Afriway 3-axle
IVECO Daily