to return to the African bus builders page, click here.
Irizar South Africa
33 Sarel Baard Crescent, Gateway Industrial Park, 0157 Centurion, South Africa
company website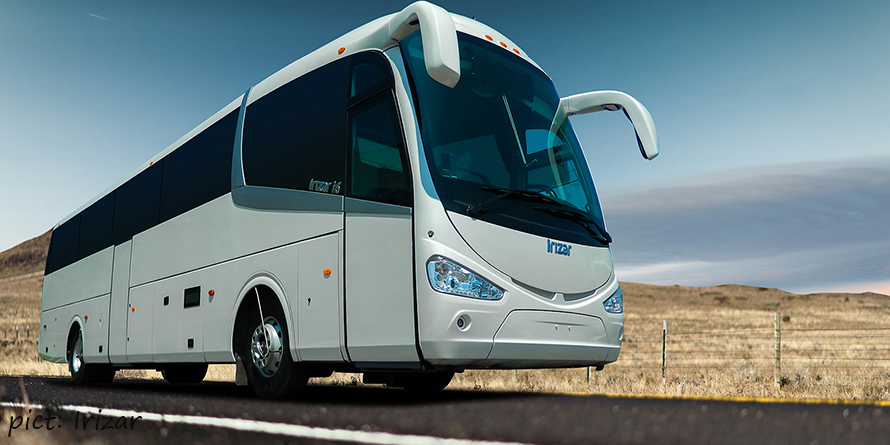 I6-two-axle coach.
Irizar, the large bus and coach builder from Spain, has production facilities in Spain, Brazil, Mexico, Morocco and South Africa. Having supplied coaches in the region since 2001, the South African factory was established in 2004 and is wholly owned by Irizar. It moved to the current location in Centurion in 2006.
The current main product is the Irizar i6 high-end coach, with the i6 Plus as a more luxurious alternative and the i6S version meant for medium and long distance regular services. Body shells are imported from Brazil and are combined with locally assembled chassis of various European manufacturers. An interesting version is the front-engine i6. The capacity of the factory is 50 coaches/year. If demand mandates it, complete vehicles may be imported from Brazil.
Irizar South Africa supplies right hand drive coaches in the region (South Africa, Mozambique, Zimbabwe, Zambia, Namibia, Botswana, Tanzania and Malawi. Left-hand drive vehicles have been supplied to Gabon, Cameroon, Nigeria and Burkina Faso.
The i6 comes in 13.7, 14 and 15 meter versions, 3.7 of 3.9 meters high. The i6 Front Engine is 13.7 meters long. All these vehicles have three axels. There are also shorter, two-axle versions. The clients chassis-requirements are leading in this.
The i6 replaced the Irizar PB and the i6S replaced the Irizar Intercentury.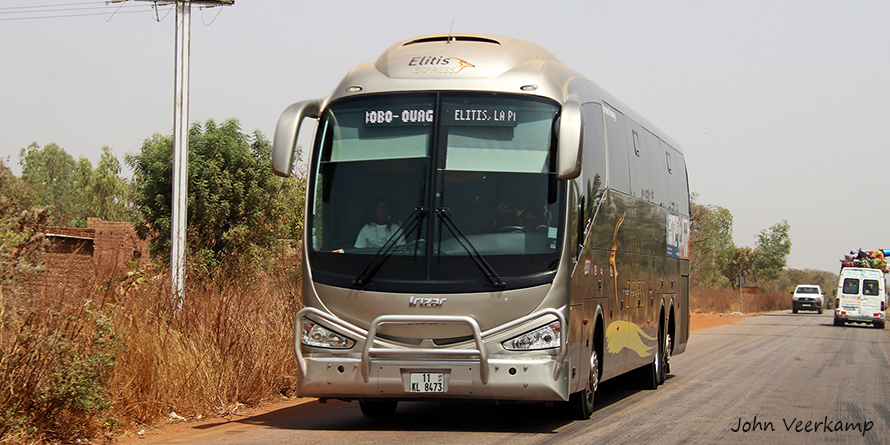 Irizar i6 in Burkina Faso.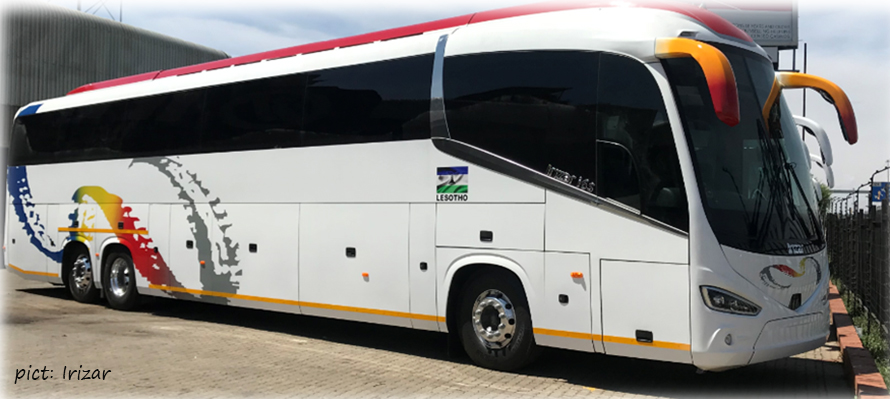 Irizar i6S in Lesotho.

A front-engine i6 in Malawi.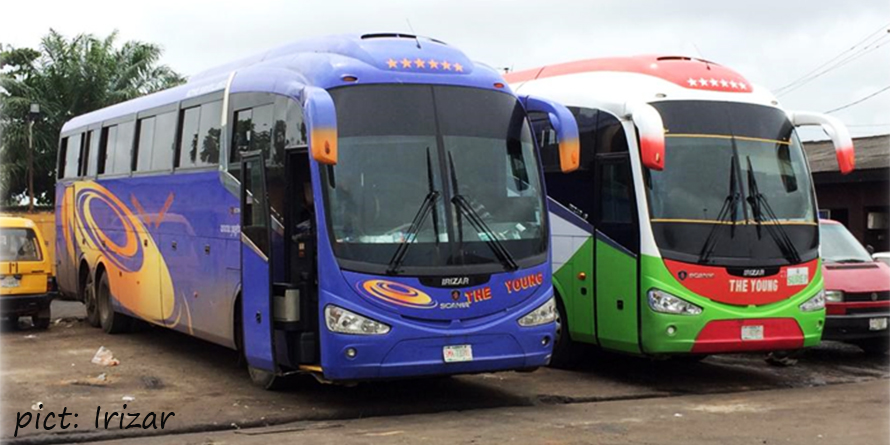 Three-axle Irizar i6 coaches in Nigeria.
Click on links to go to picture pages
..