Rwanda, tourist and sightseeing buses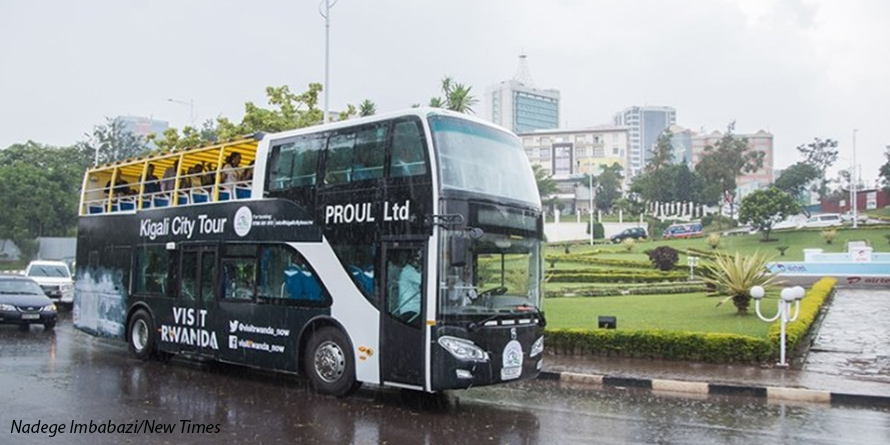 Rwanda has quite a large number of tourists. However, for visits most often Toyota Coasters are rented from one of the transport companies. But on 21 March 2019 a veritable sightseeing open-top bus tour was launched by Kigali City Tour (click here for site).
An article on the inauguration can be found here.
The bus is an Asiastar JS6111SHA in part-open-top form. It initially had a KCT-wrap which was soon replaced by a blue wrap sponsored by I&M Bank.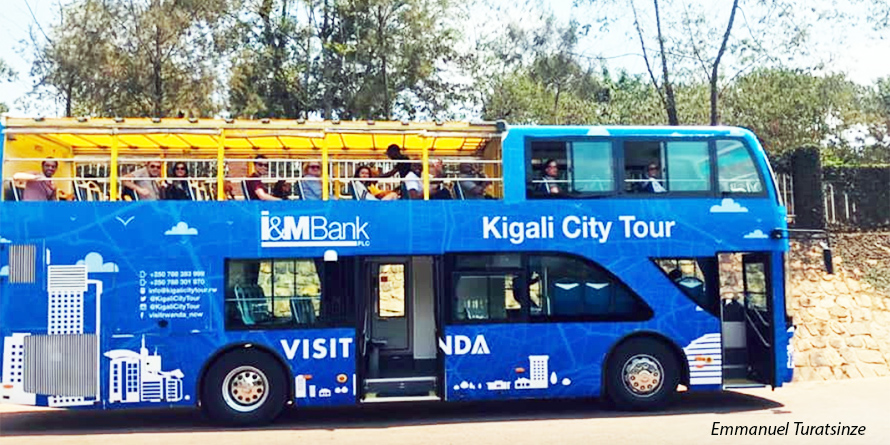 (Both pictures are copyrighted by their owners, I used because for the moment I don't have any other. If you object, please let me know and I will remove them).
pages will be added as we receive pictures!