Kigali Bus Services, Rwanda
Kigali Bus Services fleet
Special services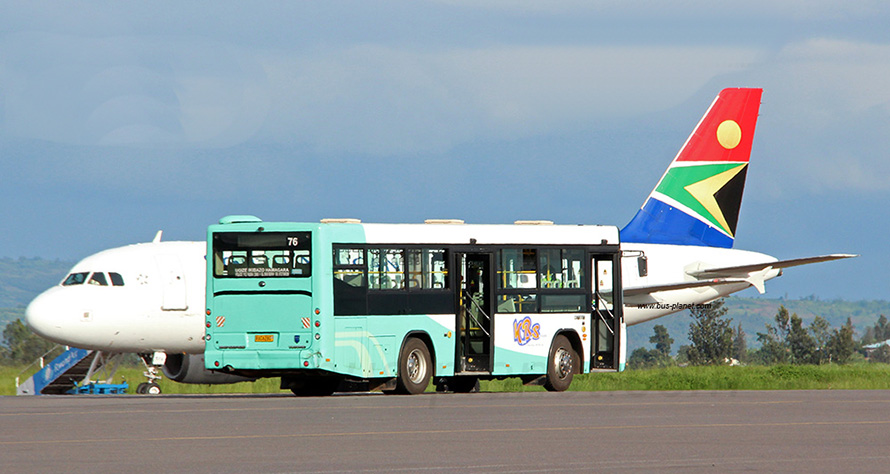 KBS has used the small Yutong coaches for special services. Beginning of 2013 one was used for an unsuccessful Kigali Airport – Gisenyi/Rubavu shuttle, in Rwandair livery. This didn't last very long, nor did an international service to Kampala for which the small buses were not well adapted.
End of July 2016 the seven remaining ZK6932D1 were branded for a new hourly Kigali Airport -City Shuttle service.
KBS also supplied buses for apron services on Kigali Airport when the airport's own Cobus were not available.