Transport in Beni
Beni is located in the north eastern of the Democratic Republic of Congo, in North Kivu province. It lies immediately west of the Virunga National Park and the Ruwenzori Mountains.
See more Beni pictures on Flickr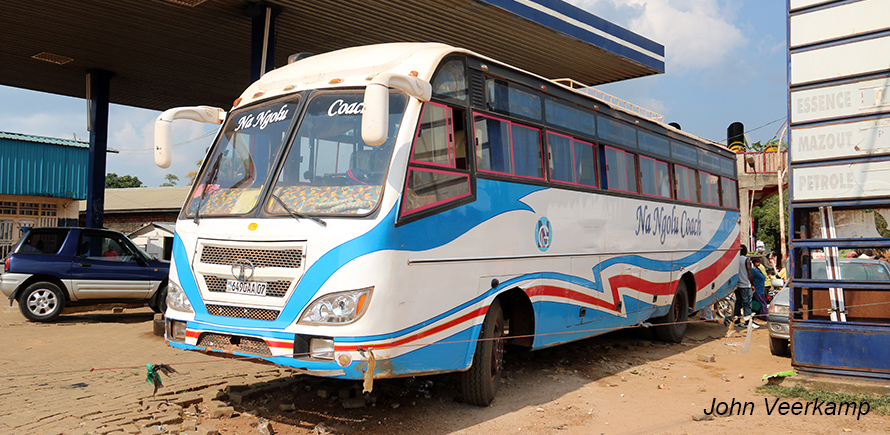 The town has a regional function, a large market and a university. The population is some 250,000 people, among whom displaced people due to armed group attacks to the north of the city, starting end of 2014. It lies at the crossing of main roads (though all unpaved and often impassable during the rainy season). To the North to Bunia (300 km), to the South to Butembo (60 km), to the East to Kasindi, on the border with Uganda (77 km), and to the West to Kisangani on the Congo River (668 km). Beni has four communes, or municipalities: Beni, Bungulu, Ruwenzori and Muhekera. The town was the scene of fierce fighting in the Second Congo War around 2001 and houses a MONUSCO (UN forces) contingent. Beni has an airport and is served by CAA and smaller airlines flying to Goma and on to Kinshasa, and by UN flights to Kampala.
Between October 2014 and May 2016 over 500 people died in a series of attacks on Beni and its surrounding area that have been attributed to Ugandan Islamist rebels.
Beni has no electricity yet but possesses the only paved road in the northern part of North Kivu province, some 5 km in the town center and to the airport. Public transport in the town is mainly by motorbike, with some taxis. Transport outside town is with private cars, pick-ups and trucks, with many people sitting on top of their merchandise. By the end of 2015 a private company, Na Ngolu Coach, started a service with large buses, connecting Beni to the border town of Kasindi and to Kisangani on the Congo River, from which Kinshasa can be reached by boat. The trip to Kisangani takes some 2 days over unpaved, sometimes very bad roads, and costs around US$ 43. Buses seen are TATA with KVM (Kenya Vehicle Manufacturers) bodywork, though it was said there are also Scania, presumably also with Kenyan bodywork.