Large Renault buses in Ivory Coast

Large Renault buses in Ivory Coast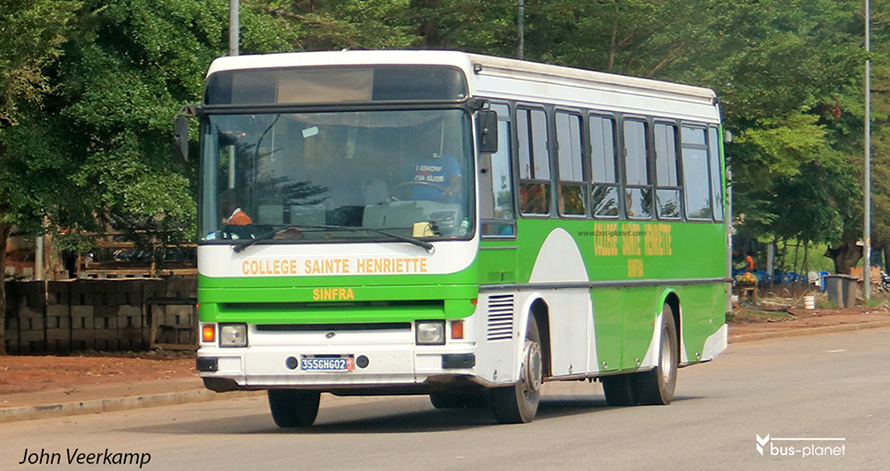 Ivory Coast still has a strong connection with the former colonial power, France. Many secondhand (and some new) Renault trucks and buses are imported.
Seen in 2017 are:
Renault S45R and S53RX: the popular former Saviem underfloor engine coach and bus, built until 199x
Renault Tracer: the successor to the S53 range, with an underfloor engine, built from 1991-2002
Renault Ares: a rear-engine regional bus/coach, built from 1998-2005
Renault FR1: the popular rear-engine coach, built from 1983-1996
Renault Iliade: successor and very similar to the FR1, built from 1996-2007.
In 2002 the Renault bus division was sold to IVECO, after which the name Irisbus was applied to the Ares and Iliade.
All Renault buses seen in 2017 were secondhand imports. Most are used for contract transport or by schools. A few are still used as long distance coaches.