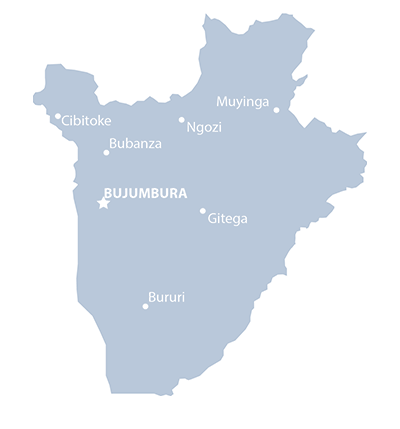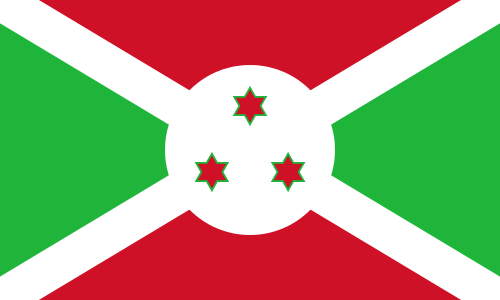 27,830 sq km.
Population 10.6 million
Large cities: Bujumbura
Burundi is a small country in the heart of Africa, located along Lake Tanganjika. Most of the country is mountaineous. Some main roads are relativily good but most roads are unsurfaced and sometimes in bad condition.
There is a national bus company, OTRACO, with officially some 90 buses but in practice few are in service. Most bus transport is by private midibuses, most of which are Toyota Coasters. There are also many minibuses, mostly Toyota Hiace. In Bujumbura the private buses, organised in an association, are white and blue, outside Bukumbura they are white and yellow or allover white. There are very few large buses in Burundi, apart from the few dozen OTRACO buses. In public transport the only other large buses that can be seen ply the international route to Kigali and Kampala and belong to Ugandan companies. Toyota Coaster buses belonging to Rwandan companies operate the route Bujumbura-Kigali. There are no through international services to Congo and Tanzania; one needs to change at the border.
Contributions were made by:
John Veerkamp (2012-2013)
Buses World Wide
(maps and basic data: www.cia.gov)