MyCiTi website:
myciti.org.za/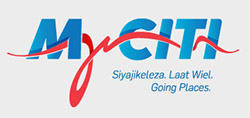 MyCiTi is the new IRT (Integrated Rapid Transit) system for Cape Town. The intention was to have it operational before the FIFA World Cup in 2010 but only a temporary and limited service could be offered. Work on the first phase started in 2007. It was opened in May 2011 with extensions added in 2013. In addition to the Trunk services a large number of Feeder serices werd added. There will be four phases in total, implemented over a 20 year period. Routes number 101-109 now link the Central Business District to various suburbs, including Camps Bay and Hout Bay. These were opened on November 2, 2013 (101,103,104,105), November 30, 2013 (106, 107) and 15 February 2014 (108, 109). A series of routes numbered in the 200-series with the west coast town of Atlantis as the point of departure, was launched on April 12, 2014, with more routes coming in 2015.
MyCiti is the branding of the system, responsibility resided with TCT (Tranport for Cape Town) while operations are contracted to operating companies. The taxi-industry and existing operator Golden Arrow are the operators: Transpeninsula Investments (PTY) Ltd and Kidrogen (PTY) Ltd were formed by the taxi industry, Golden Arrow created a subsidiary compant TBRT (Table Bay Rapid Transit) though the new H-series buses carry the Golden Arrow name.
The system uses both high floor and low floor buses, all with doors on both sides. The high-floor buses use the high platform parts of the bus stations and are used on trunk routes. The low-floor buses use the low platforms in the bus stations. Right hand side doors are used in the bus stations, left hand side doors are used for normal kerb access. Buses are bought by TCT/the municipality though in future operating companies will have to buy their own buses.
Bus models noted are:
A-series : Volvo B12MA -Marcopolo Gran Viale (seen A4 - A8)
B-series: Volvo V7R -Marcopolo Gran Viale (airport route, seen: B2)
C-series: Volvo B7R -Marcopolo Gran Viale (seen: C2-C38)
D-series: Optare Solo -Optare/Busmark 2000 (seen D103-D190 and D202-D218)
H-series: Volvo B9L -Busmark 2000 (seen H401-H419)

The company website gives ample information on the system, inlcuding maps, fares and timetables.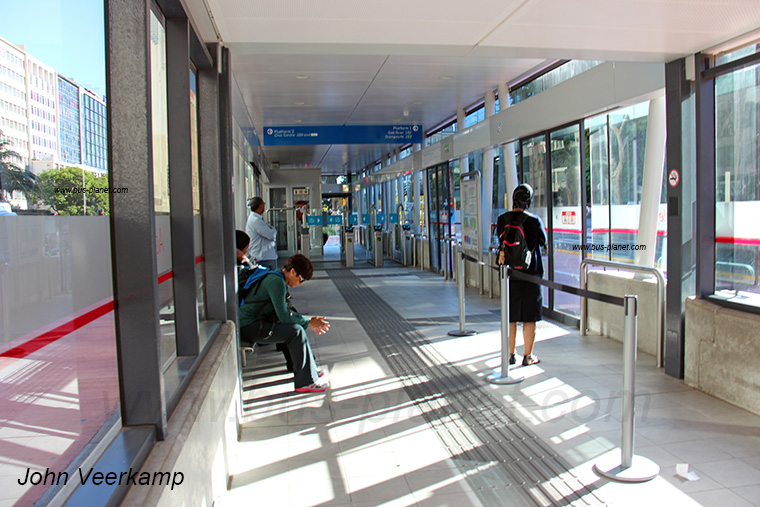 Inside Adderley Station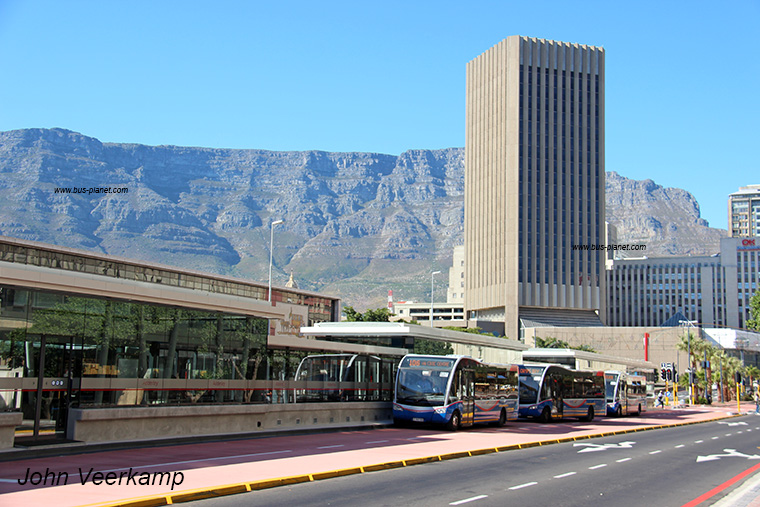 Adderley Station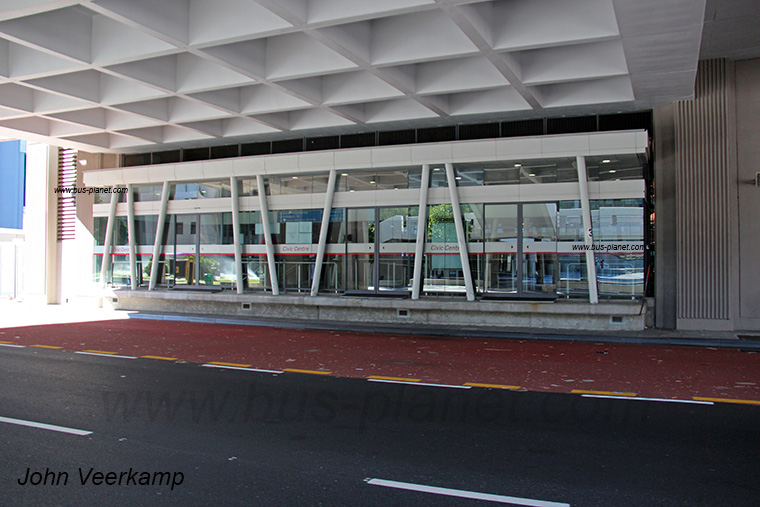 High platform part of Civic Centre transfer station.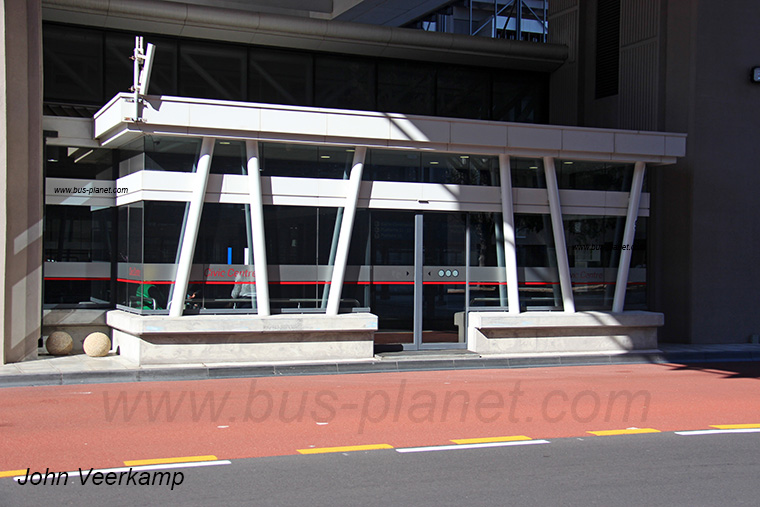 Low platform area of Civic Centre transfer station.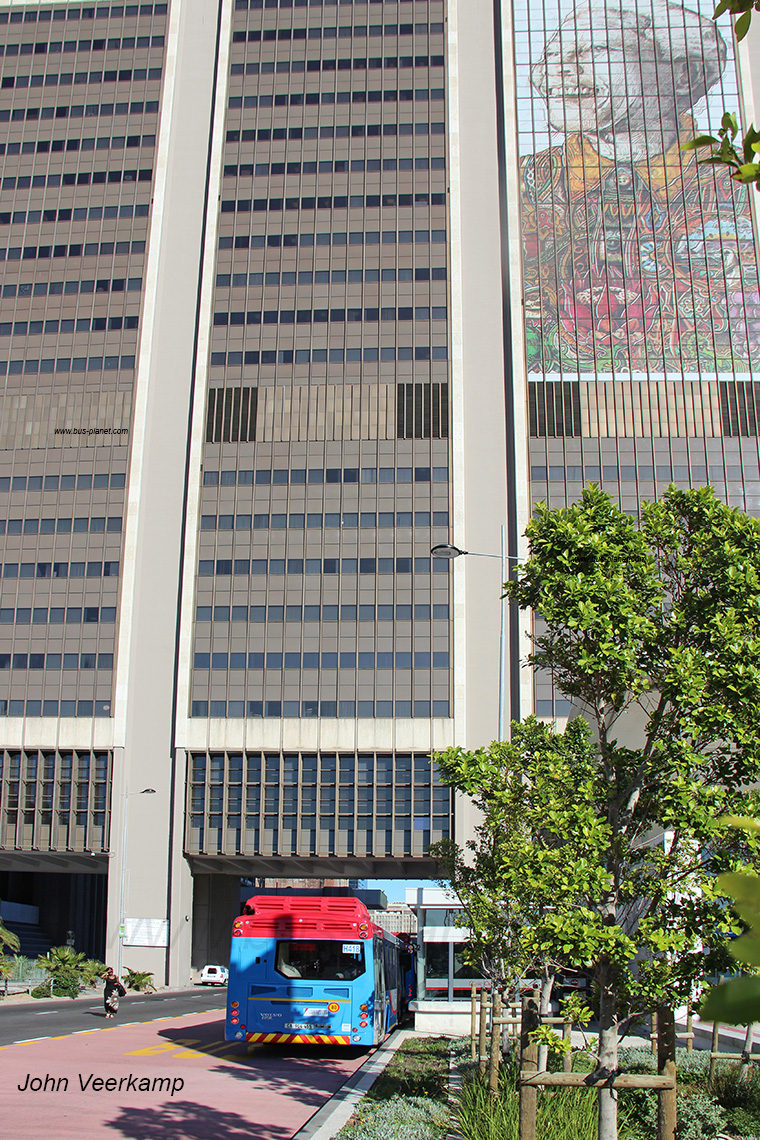 A bus at the new Civic Centre.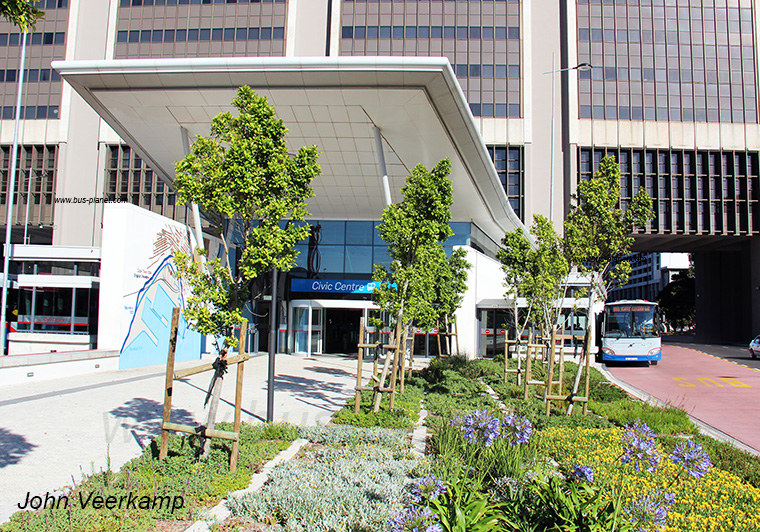 A bus at the new Civic Centre.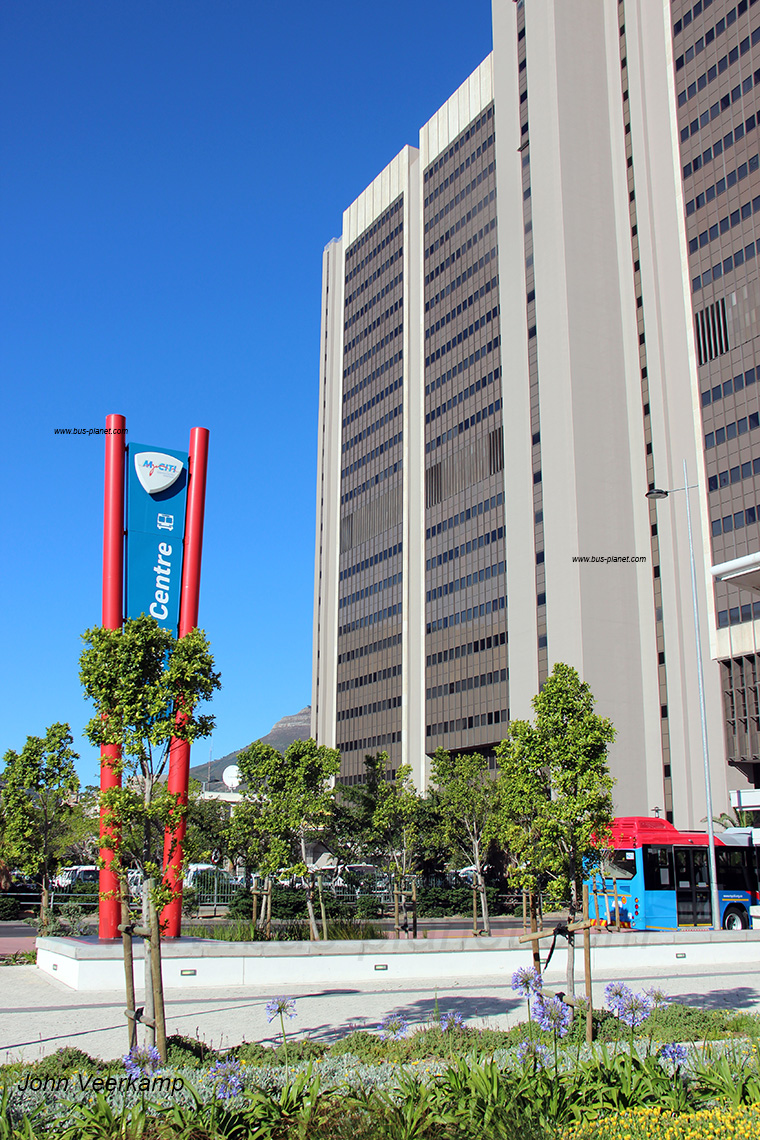 A bus at the new Civic Centre.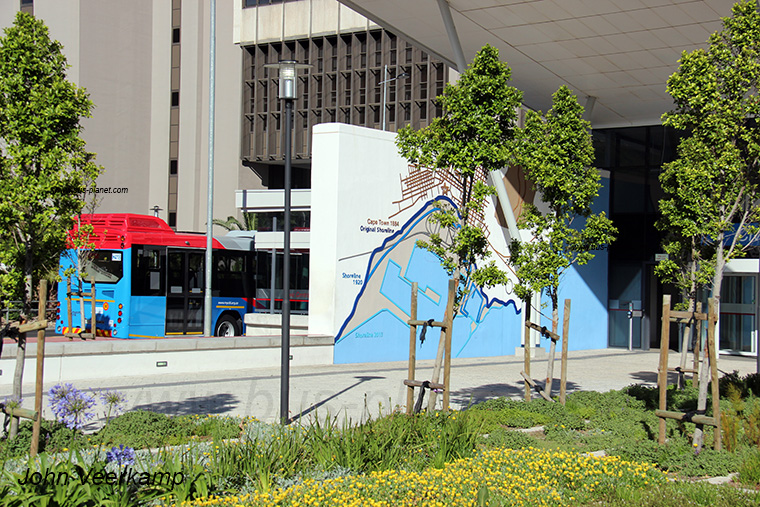 A bus at the new Civic Centre.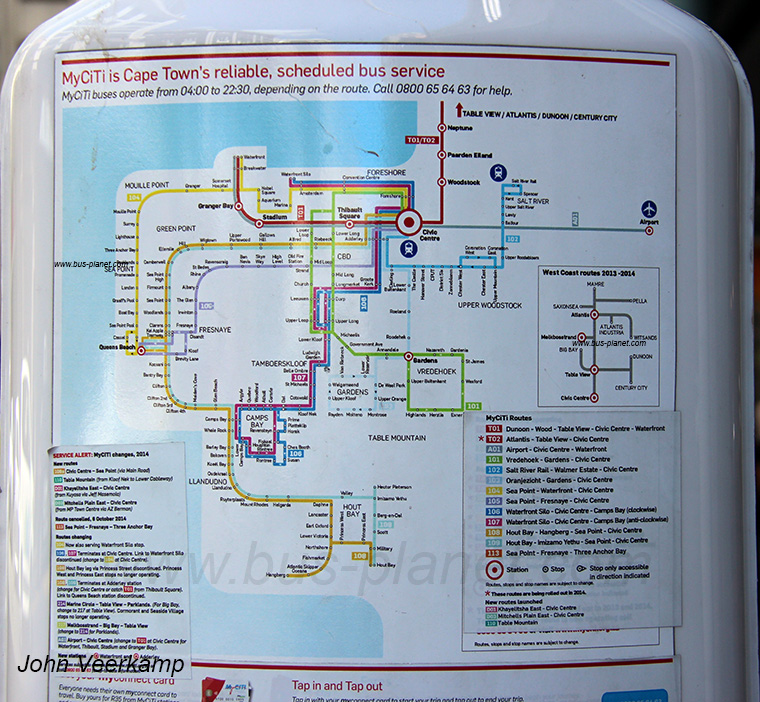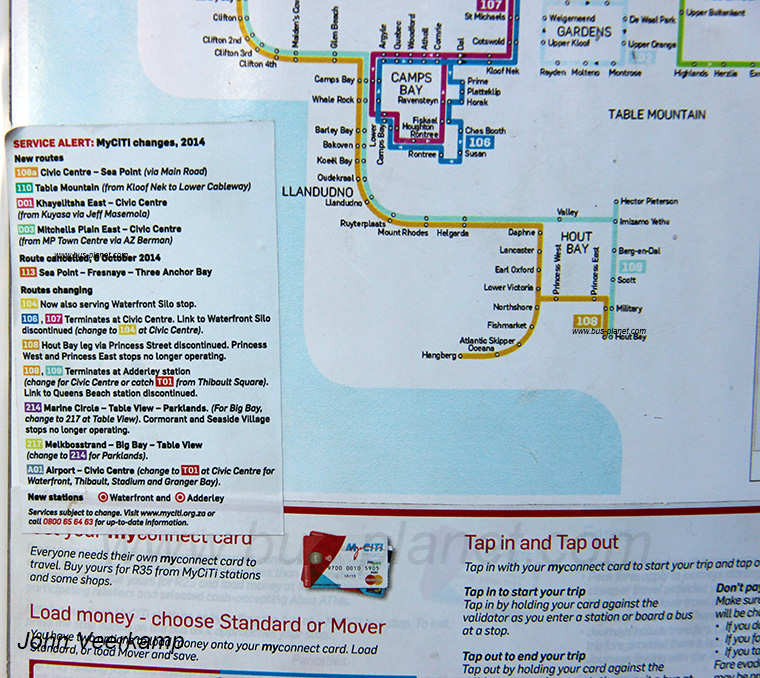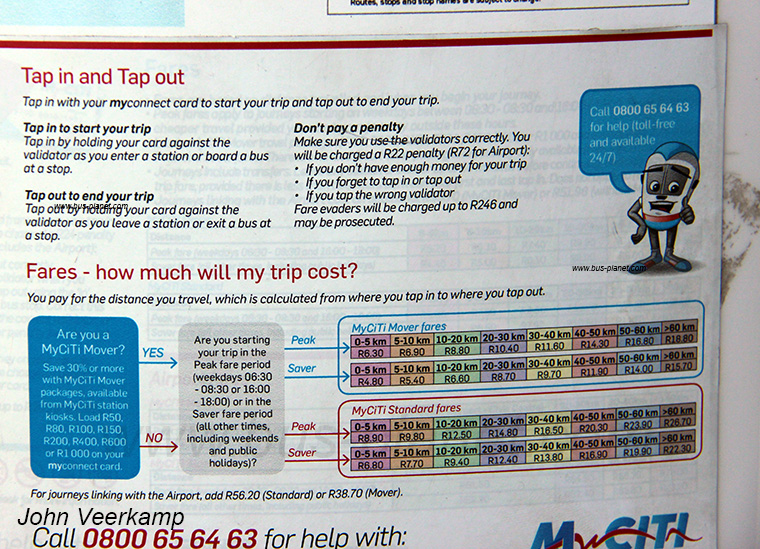 MyCiTi bus stop.