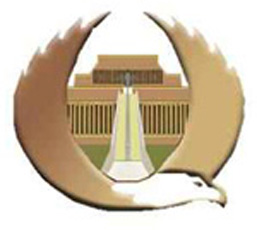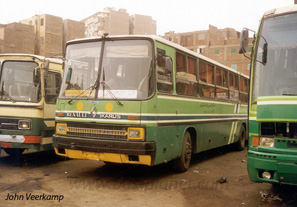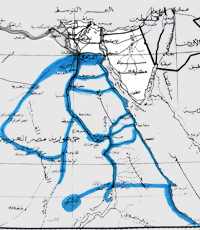 Upper Egypt Bus Company
...
The Upper Egypt Travel (or Bus) Company for Tourism and Transportation was founded according to the Ministry of Transport resolution number 14 of 1979, deposited on March 15,1979. The company is subject to the law for joint stock companies and is affiliated to the holding company for maritime and land transport, which is one of the public enterprise sector companies under law 203 of 1991.
The number of employees is approximately 4700.
The company's head office is located at Nasr City- Cairo. In addition there are fifteen branches distributed across three sectors as follows:
1. Cairo & Red Sea sector (Giza, Cairo, Fayoum and Red Sea)
2. North sector (Beni Suef , Maghagha , Menya , Mallawi , Assuit , and new vally oases)
3. South sector (Sohag, Qena, Naga Hamady, Esna and Aswan).
In 1997 the Upper Egypt Bus Company had a fleet composed of Mercedes-Benz O302, Scania and Renault vehicles, the latter with Renault and Ikarus bodywork. For Luxury transport there were Renault with Taiwanese Feng Rong bodywork.