Renault Tracer (1991-2002)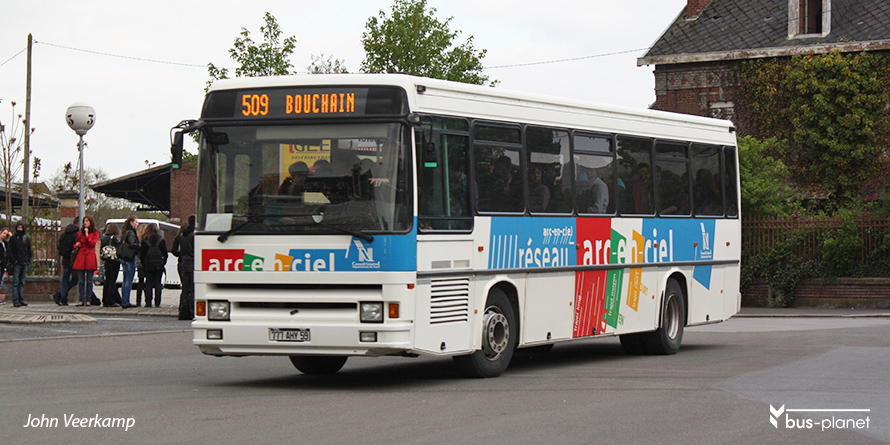 The Renault Tracer was the successor to the long-produces S45/S53/S105 underfloor-engine buses. It also featured an underfloor engine. It was a sturdy bus, popular for interurban and school services, but was eventually overtaken by rear-engine buses for public transport and school services (Ares, Récréo, Axer) and the higher class vehicles (FR1) for coach services.
It shared design elements with the R312. A total of 5435 Tracer were built. Its marker was France, with just a few exported to Belgium and Luxemburg. As a secondhand vehicle, it is however popular in West Africa.
The Tracer is 11,99 meters long, 2,5 meters wide and 3,32 high (without airconditioning). The wheelbase is 6,12 meter. Empty weight is around 10.300 kilo, the maximum technical weight is 19.000 kilo. Floor height is 830 mm, which made the access difficult.
The engine was the Renault MIRH of 186 kW, initially as Euro o and over the years via the Euro 1 and 2 evolving to the Euro 3 in its last production year. The gearbox was ZF G406 manual gearbox or, on the rare urban version, a Voith automatic gearbox. The bus had air suspension.
The Tracer existed in four variants: "Ligne" for regional services, "Excursion" for day excursions, "Ville" for urban services, and "Liberto" for school services. The differences were limited to internal layout, seats and doors.