Renault
France
xx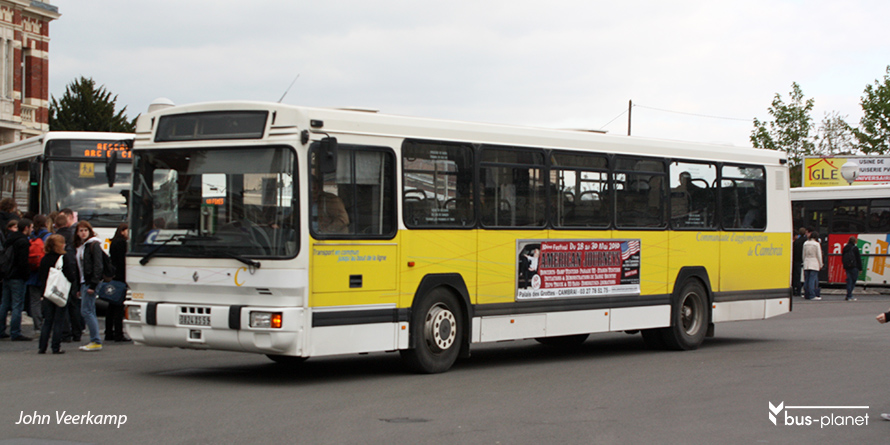 Renault first began building dedicated commercial trucks in 1906.[6] In 1956, however Renault stopped producing trucks and buses under their own name. Instead, the company Saviem was formed as a subsidiary of their own commercial products with the manufacturers Somua and Latil.[2] Lighter commercials kept on using the Renault name, however. From 1957 on, Saviem was also used as the brand name for the trucks and buses produced by the company.
As a result of French industrial policy, in 1975 state-owned Renault also acquired the truck and bus manufacturer Berliet from Citroën (at that time a part of the Michelin corporation). In 1978, Berliet and Saviem were merged to form Renault Véhicules Industriels. Again, the old brand names were retained for two more years while the model lineups were gradually incorporated until in 1980 they were replaced by the name Renault.
As part of Renault's restructuring following privatisation in 1996, the heavy vehicles operations of bus and truck were divested. In 1999, the Renault and Karosa bus and coach operations were split off from Renault Véhicules Industriels and merged with Fiat-Iveco's bus and coach operations to form the jointly owned subsidiary Irisbus.[16] In 2003, Irisbus became a full subsidiary of Iveco and the brand Renault on its products was replaced by the brand Irisbus.
PR14 (1976-1989)
S45/S53/S105 (1979-1993)
FR1 (1983-1996)
Tracer (1991-2002)
Iliade (1996-2002 (2006))
Ares (1998-2002 (2006))
Récréo C935 (1997-2001)
Récréo C955 (2002-2007)
Agora (1995-2002)
R312 (1987-1997)
PR100 (1980-1984)
PR100.2 (1984-1993)
PR180
PR112 (1993-1999)
PR118
SC10 ((1965) 1980-2002)