Akia Hess Otomotiv Karoseri İmalat San. ve Tic. Ltd. Şti.
Deparko San.Sit. No: 17 İkitelli İSTANBUL – TÜRKİYE
.  The company website www.akia.com.tr provides more information.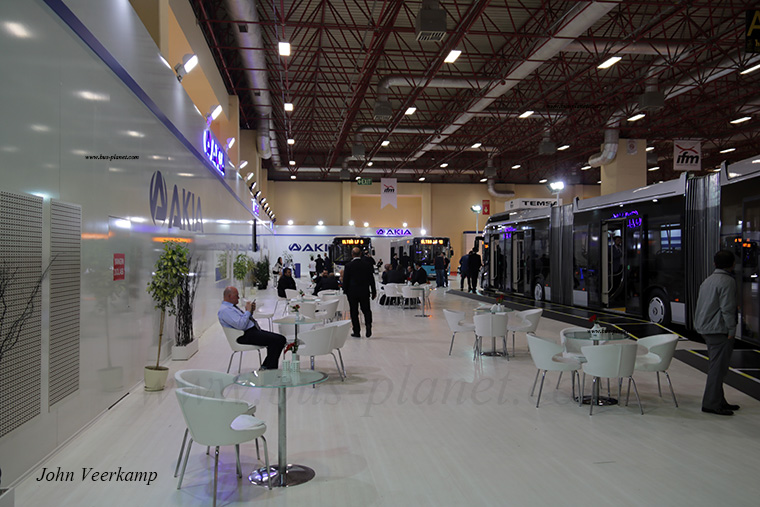 BusWorld Turkey, April 2016
AKIA Turkey was founded by AKIA Hess Iran. This company is a collaborative effort between Hess from Switzerland and Iranian partners. The company built Hess-designed vehicles for the Iranian market and developed its own models. In 2013 the Turkish factory was established to serve the Turkish and neighbouring countries. Models initially available were the Ultra LF9, Ultra LF12 with Mercedes engines and the Ultra LF CNG low floor models. These models were shown at Busworld Turkey in 2014. Also available is a high-floor bus, the LF9. At Busworld Turkey 2016 the same models were shown, but with a newly designed front end, on the website called New Ultra LF9 and New Ultra LF12.  An 18-meter articulated version is also offered as the Ultra LF18. Also shown in 2016 was the Ultra LF25 Metrobus, a double-articulated concept vehicle that is also offered as a hybrid vehicle LF25 Hybrid and as an articulated and double articulated trolleybus: Ultra LF18 Trolleybus and Ultra LF25 Trolleybus.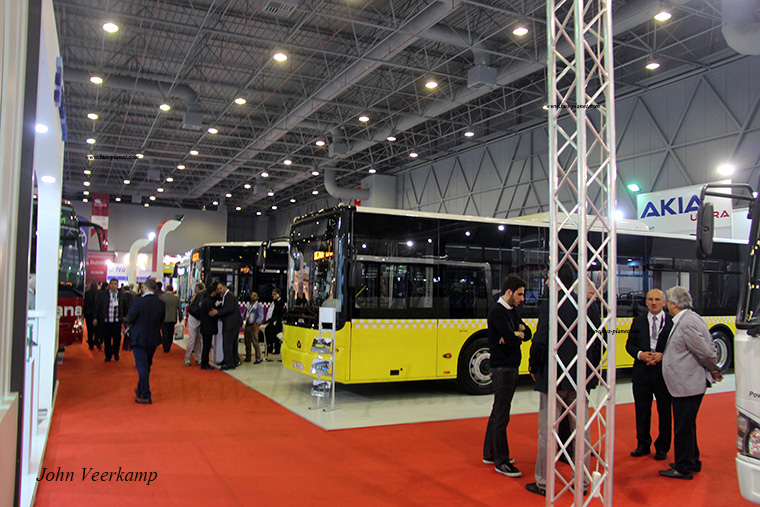 BusWorld Turkey April 2014