Wijkbus Oss (since 2015)
Netherlands
company website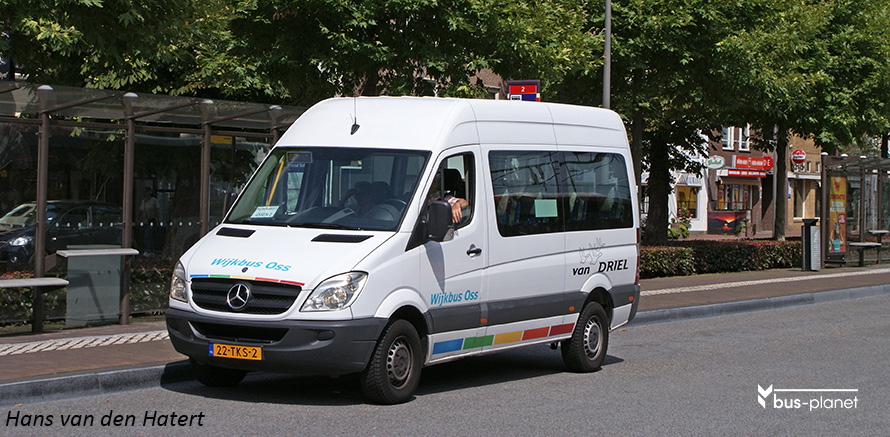 Because of budget cuts the regular city services in Oss ended on December 31, 2014.  The municipality decided to step in and organised what is called the "Wijkbus" (neighborhood bus, though not to be confused with the "buurtbus" which also translates as "neighborhood" bus). The Wijkbus Oss uses a fixed route and schedule system. The bus makes two loops, one through the area south of the railway staion and one to the area north of the railway station. A full trip takes 56 minutes, and the bus runs hourly. The service starts at 8.48 AM and ends 6.18 PM. Services are provided Monday through Saturday. One trip costs Euro 1.20.
The service is only available to inhabitants of Oss who have to become a member of the service, which costs Euro 5. They can take one visitor along who is not an inhabitant of Oss and their direct family members not living is Oss can also become a member.
Only one vehicle is needed, a Mercedes-Benz Sprinter provided by Van Driel, a local taxi and bus company. It carries a special livery.
Buses
Mercedes-Benz Sprinter