Visit Veluwe Express (22-04-2017 to 09-2017)
company website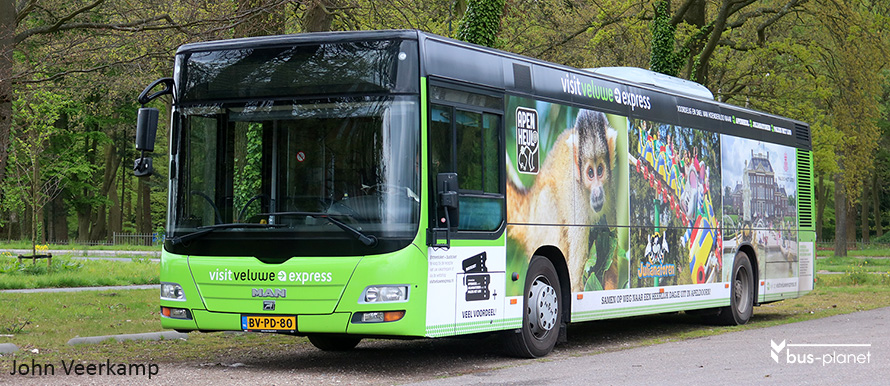 The Visit Veluwe Express is an initiative of Apeldoorn municipality. The bus service connects campings / holiday parks with the main attractions in Apeldoorn: the Julianatoren, Apenheul, Paleis het Loo and the city center. the drive from Hoenderloo to Apeldoorn is around 20 minutes.  A return ticket costs Euro 3,50 but combination ticets to the attractions can be bought at a reduced price. Buses run hourly. In July-August they operate every day, in April, May, June and September only on weekends, except for the May holiday when they operate daily.
Two buses are used, MAN Lion's City, ex Hermes (Eindhoven city service) 3476 and 3478. They belong to HAVI of Rijssen who bought them for this service in April 2017. They carry allover advertisement for the service and the attractions. The service ended October 2017 and the two buses were returned to the dealer.