RET, concession Rotterdam (9 December 2019 to 2034)
Netherlands
company website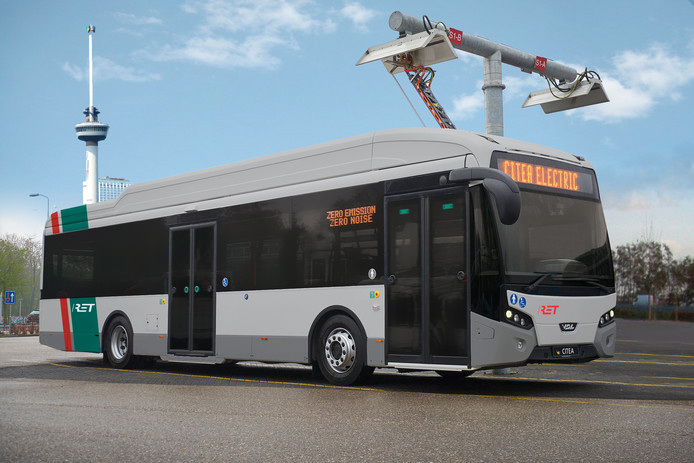 RET will continue to operate the concession Rotterdam bus after the current concession ends. No tender was done as this is not mandatory for large urban areas under EU rules.
The fleet of Mercedes-Benz Citaro and MAN Lion's City buses will be renewed with 40 Euro 6 diesel buses (VDL Citea LLE120), 103 (110 were announced earlier) hybrid buses (VDL Citea SLE120H) and 55 electric buses (VDL Citea SLF120E). 50 existing buses will remain in service until 2022. On 13 July 2018 RET announced that the 55 electric buses had been ordered with VDL, on October 25, 2018, it was announced that the diesel en hybrid buses will also be delivered by VDL. In 2021, 2024 and 2029 more electric buses will be bought (50, 50 and 110) to replace all other buses.
The first two electric buses were presented in 18 April 2019 and are used for trials. Numbers are 1401 and 1402.
Buses
1401-1455: VDL Citea SLF120 Electric
40x VDL Citea LLE120 Euro 6 diesel
103x VDL Citea SLF120 Hybrid