ENCAVA is Venezuela's largest bus builder. The company was founded in 1962 in Valencia, Venezuela, starting as a small workshop. Over the years it expanded and currently has a capacity of around 300 buses per month. Annual production is some 1100 buses. It uses Izuzu chassis for the smaller buses and constructs its own chassis for the large ones. Cummins engines and Allison gearboxes, automatic or manual, are used.
Current models are the ENT 610, ENT 900, ENT 3300 and ENT 6100. The company website www.encava.com provides more information.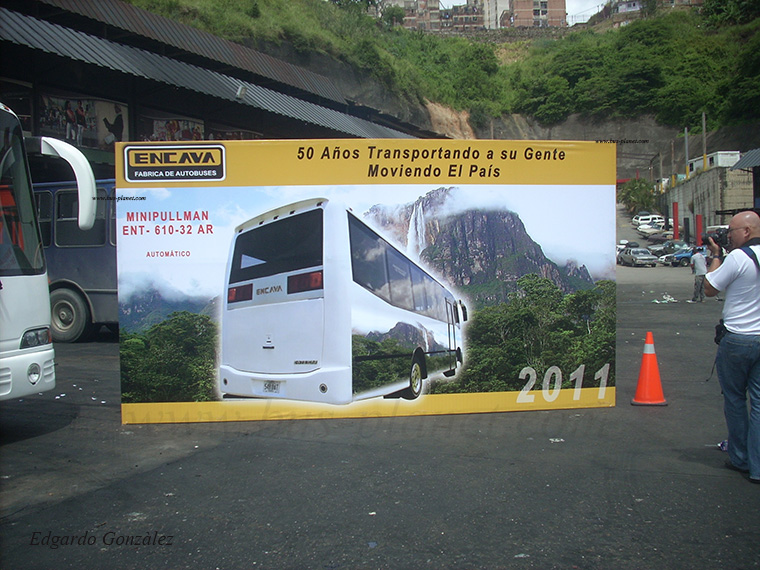 In 2011 ENCAVA held an exposition, showing its bus models.  The pictures shown here were taken by Edgardo Gonzalez.  The thumbnails on the right link to more pictures of the various models.