Arubus
Sabana Blanco 67, Oranjestad, Aruba
company website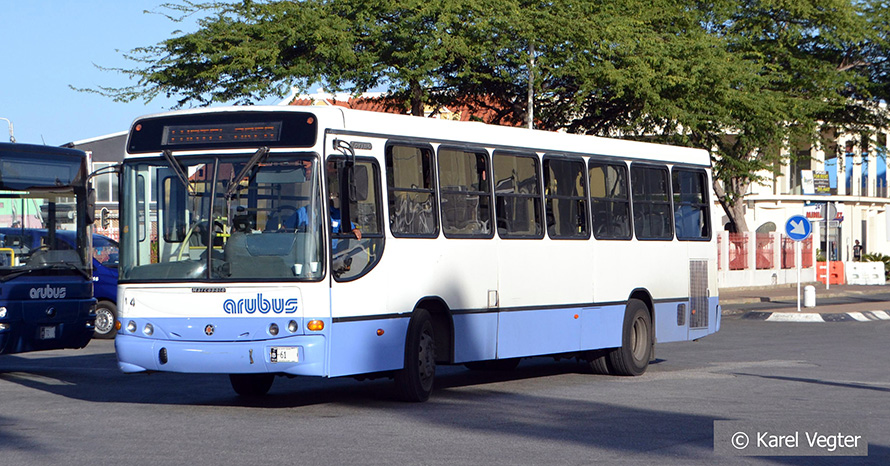 Arubus is a government company providing public transport, school transport and charters on the island of Aruba.
Routes 1, 2, 2A, 2B, 2C, 3 and 3A run from oranjestad south, routes 10, 10A and 10B run to the northern beaches. Route 8 stays close to Oanjestad. As the routes overlap to a large extend the combined frequencies are very high. Operations start early, around 06 AM, and end at around mindnight. Single, return tickets and day passesare sold. The company website gives all the details.
Arubus was created end of the 1970's and started with a fleet of 14 Volvo -Jonckheere buses, Currently (2016) the fleet numbers 42 vehicles: 21 Volvo -Marcopolo, 12 Yutong and 15 Mexican International.